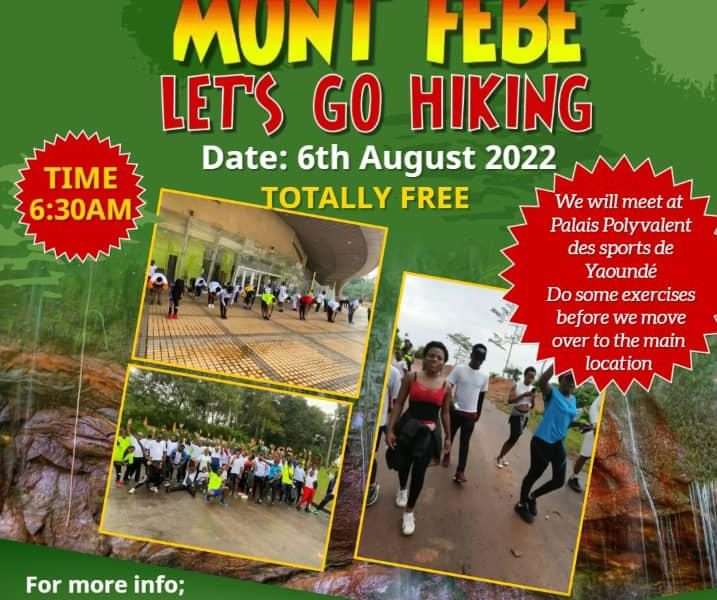 August 6, 2023 - 11:00
Multi-Purpose Sports Complex Yaounde
Go hiking with confidence and experience the outdoors in new ways. Have you ever gone hiking? Do you want to try something new? HIGHUPWEB ACADEMY is inviting you to join us this Saturday at Mont FEBE for a special hiking program.
To begin with, Hiking is an activity of moderate difficulty, which involves walking across long distances generally on trails or paths. If you feel physically fit to join us, then feel free to come. No matter the weather, we hike.
Maybe you are wondering how this hiking program will be of benefit to you. Well, here are some few advantages of hiking (exercising);
Hiking will help you lose some weight, helps relaxes your mind, strengthens your heart beat, helps build your leg muscles, lowers blood pressure, improves your bones strength, and also helps you meet new people and socialize.
Make it date with us and benefit from all these advantages.
EVENT INFO :
Start Date:

August 6, 2023

Start Time:

11:00

End Date:

August 6, 2022

End Time:

06:00

Number of Participants:

Unlimited

Location:

Multi-Purpose Sports Complex Yaounde

Website:

http://highupwebacademy.com/